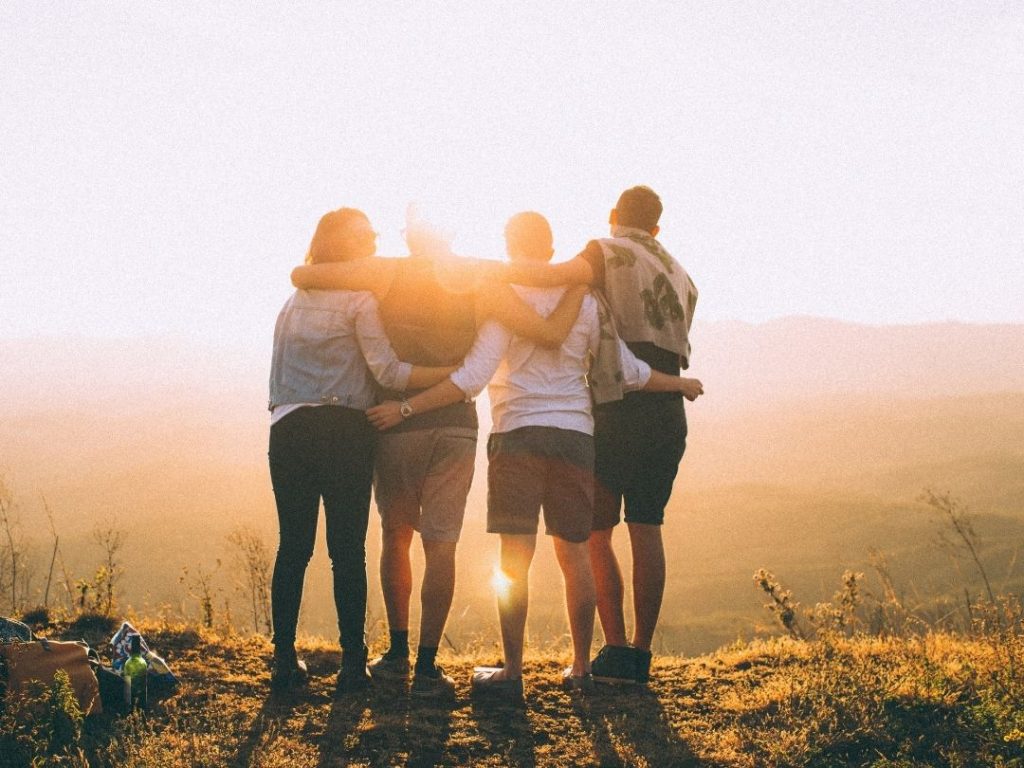 Leon Chaitow's well-known piece, Humming my way back home[i], written a few years ago, describes his journey back to England after teaching in Ireland at the National Training Centre, Dublin.
As he arrives in London, his body reacts to the air pollution and "A thought came to me relating to something I'd been discussing earlier that day with one of the students at the NTC…… about the effects of nitric oxide (NO) on the upper respiratory airways. Nitric oxide is produced in the nasal and sinus spaces when you breathe through the nose (not when you mouth breathe).
And nitric oxide has remarkably useful effects on the efficiency and health of the whole breathing apparatus……. and what I was reminded of as I felt the effects of breathing traffic fumes, is that you can stimulate a dramatic increase in NO when you hum!"
So, Leon Chaitow sits in the taxi and hums, peacefully, to himself.
At The Fascial Foot webinar, May '21, fascia-focused movement educator Elizabeth Larkam was advocating humming during the sequence she was demonstrating. In her Question and Answer session, she was amused to find that the first question was not about foot health, but "why did she recommend humming while exercising?" Elizabeth explained that "humming results in a large increase in nasal nitric oxide, which is caused by a rapid gas exchange in the paranasal sinuses"[ii]. She uses the technique with her clients, where it calms them, improves their emotional wellbeing and improves the ability to exercise. For example, if a client has a foot injury (giving an example relevant to the topic of the webinar), every step is affected by system-wide compensation patterns that have developed around the tissue trauma, so she starts with partial weight-bearing, coherent breathing and humming. The system calms down, allowing the client to be present to the sensory and motor articulation of their foot, which enhances their progress.
Why does humming calm someone? "…..your voice box (larynx) is connected to your vagus nerve. Subsequently, when you hum or sing, you naturally activate it………….On top of this stimulation, humming requires you to control your inhalations and exhalations. Experts know that, even without humming, the vagus nerve links to respiration, and that slowing down exhalation has a positive effect for calm, activating the parasympathetic nervous system"[iii].
Nasal breathing has been shown to improve immunity: "In the situation where a virus is involved, the respiratory epithelial cells that line your nose and lungs produce high levels of nitric oxide. Nitric oxide functions as a signaling molecule to initiate the inflammatory response to viruses. That nitric oxide is produced in the sinuses. Breathing through your nose, not your mouth, causes nitric oxide to be excreted continuously into the nasal airways. So, to activate this powerful immune response found in nitric oxide all you have to do is breathe through your nose! This is one reason nitric oxide has been recognized as one of the most versatile players in the immune system. It is involved in the pathogenesis and control of infectious diseases, tumors, autoimmune processes and chronic degenerative diseases. To regulate immune response, nitric oxide triggers the eradication of pathogens and modulates immunosuppression during tissue-restoration and wound-healing processes. This means whenever you want to give yourself an immune boost, just give a big inhale through your nose and activate that nitric oxide."
So, try humming and nasal breathing, wherever you are. To help lift your mood, enhance your immunity or calm your system; get that nitric oxide flowing!
A fuller version of this article is available in the Members' Area.
REFERENCES
https://ionbiome.com/blogs/ionblog/nasal-breathing-a-surprising-key-to-boosting-immunity
Assessment of nasal and sinus nitric oxide output using single-breath humming exhalations (2003). M. Maniscalco, E. Weitzberg, J. Sundberg, M. Sofia, J.O. Lundberg. European Respiratory Journal 2003 22: 323-329; DOI: 10.1183/09031936.03.00017903. https://erj.ersjournals.com/content/22/2/323 [Accessed 17.5.21]
Fascia, Interoceptive Awareness & Self Care: A Pandemic/Holiday Imperative – Prof. C. M. Davis. Webinar available in Members' Area
Please note that Elizabeth Larkam covers movement sequences, integrating humming with coherent breathing and doming as part of The Fascial Foot event, and her presentation will be uploaded to the Members' Area video resource eight weeks post-event.
---
[i] http://leonchaitow.com/2008/03/16/humming-my-way-back-home
[ii] Assessment of nasal and sinus nitric oxide output using single-breath humming exhalations (2003)
[iii] https://www.inc.com/wanda-thibodeaux/this-might-be-simplest-scientific-way-to-get-rid-of-stress-youve-ever-heard-of.html
There are many benefits to joining The Fascia Hub community. We will be continually revising and updating how we can better support our members.  Of course, if you have any ideas or thoughts as to what you would like to see, then we would love to hear from you.    Our membership proposition is continually evolving and changing to ensure that we bring you the best from the world of fascia.  If there is something you would like to learn more about, please do drop us a line and let us know.