The story behind The Fascia Hub
Despite the obvious challenges, the one thing that COVID-19 did for us was to make us all realise how much we need each other. The British Fascia Symposium Online 2020 (rapidly transformed from a weekend in-person event in Solihull, UK), was a five-day online extravaganza of workshops and practical sessions, bringing together the global fascia community.  From this, The Fascia Hub was born.
The Fascia Hub is a community educational forum for all. We have a membership option but non-members are also very welcome - ensure you are on our mailing list and we will provide you with monthly updates and articles to keep you informed about the world of fascia.
So, if you are a therapist, movement practitioner or simply someone who is fascinated by fascia – you are in the right place!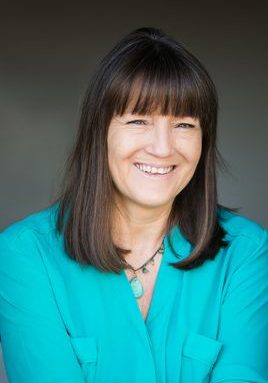 Jan Trewartha - The Fascia Hub Founder
The Fascia Hub is run by the founder and director of the British Fascia Symposium, Jan Trewartha, and her brilliant team.  Jan has worked in healthcare since 1979. Originally training as a State Registered Nurse in the Queen Alexandra Royal Army Nursing Corps (QARANC), she worked with patients on the wards and in the operating theatre; a superb if non-deliberate foundation for her future career as a therapist and scars specialist.  
In 1988, being trained by a blind massage therapist to really 'feel' the body, led to a lifetime passion for body work.  Jan was a massage volunteer at the Auckland Commonwealth Games where she learned from professionals from all modalities.  Her work now is the culmination of many years of training and experience in different disciplines. Through her school, Body in Harmony Training, Jan runs a variety of light-touch therapy courses, including Sharon Wheeler's ScarWork for which she was the first accredited tutor in the UK.  
Contact Jan at: jan@thefasciahub.com. for affiliation, sponsorship, and speaker and webinar topics you would like us to cover.
Sophie Comas – Marketing Director
Sophie is a Chartered Marketer and a current member of the Chartered Institute of Marketing.  With over 20 years of marketing experience in the corporate world, she is now focusing on working with inspirational small businesses.
Sophie is delighted to be alongside The Fascia Hub in their new journey.
Please click here to contact Sophie with any press enquiries.
Julie Ingram - Admin Manager
Julie worked as a PA for over 40 years, starting her career at the BBC as a Junior Secretary and then in a variety of PA roles at the corporate board level, culminating in a secondment to The Royal Household.  Contact Julie for all administration issues, access queries and membership enquiries, at: admin@thefasciahub.com.
Katarina Vujanic – Webinar Technical Support
I am The Fascia Hub's technical support for the members' webinars. Being a part of the Hub is amazing because I get to work with professionals worldwide and learn something new every day. I love reading all of the positive comments from the fascia community and seeing how grateful people are when they discover something new. The feeling of seeing people who spread the love, who heal and share their barefoot journey with us, can't be described with words; you have to feel it!  kat@thefasciahub.com.
There are many benefits to joining The Fascia Hub membership community. We are continually revising and updating how we can better support our members and our membership proposition is continually evolving and changing to ensure that we bring you the best from the world of fascia.  If there is something you would like to learn more about, please do drop us a line and let us know.