19th August 2021 - 19:00 UK time
Date: Thursday 21st October
Time: 19.00 UK time. Check your timezone here
Presenter: Lisa Babiuk, Rachel Tudor and Paul Thornley
Title: Movement and Biotensegrity – a discussion and Q & A session with the founders of the Integrated Biotensegrity in Motion Symposium
Please note that these webinars will be uploaded to the Members' Area and available from the following Monday.
This live Zoom webinar offers, this month, a chance to enhance your understanding of movement through the lens of biotensegrity, to help yourself and your clients.
This is a perfect forum for therapists and movement teachers to pick the brains of three people who live and breathe dynamic, full body, full connectivity movement.
We look forward to welcoming the three founders of the Integrated Biotensegrity in Motion Symposium, which took place in February this year.  In this webinar Rachel Tudor, Lisa Babiuk and Paul Thornley will be discussing how an awareness of biotensegrity informs how we move and how we encourage our clients to move.
Just in case you're new to biotensegrity, which is something today's speakers will be discussing, they offer a brief introduction
Biotensegrity is based on the laws of nature and living organisms, and offers an understanding of our soft matter being as already whole, continuously connected and inherently stable rather than seeing the body as continuously compressed, inherently unstable, hard matter parts. This new concept helps us understand and experience the true physiology of ourselves in a more meaningful and profound way.
Biotensegrity-focused movement helps anticipate force transmission during motion activities, facilitates learning and re-enforces more appropriate movement strategies that have life-long, positive effects. Living tensegrity ensures that moving efficiently isn't mythical – it's easily attainable by all.
Further information on biotensegrity may be found on the website of Dr Stephen Levin, who has developed what started as a concept and is now generally accepted as the 21st century approach to anatomy: http://www.biotensegrityarchive.org/
Paul Thornley
The Body PT.Ed
Movement & Rehabilitation Specialist.
Advanced Neuromuscular Therapist & Merrithew Lead Instructor Trainer
Biotensegrity & Fascia Anatomy & Physiology Global Presenter
Medical Exercise Specialist in Chronic Pain & Rehabilitation Training.
My role as a Neuromuscular Therapist & Merrithew Lead Instructor Trainer for the STOTT Pilates & Fascia Movement Modules has been to keep abreast of this ever evolving field, understand the research and then translate it so I can educate my clients & students to ultimately move more efficiently, understand the impact of their exercise choices and how to alter their lifestyles to ensure longevity of the body and its systems.
This is why I attend yearly Biotensegrity instructed cadaver dissection courses in university of Dundee, to ensure I maintain my understanding of 21st Century Anatomy & Physiology.
The World of anatomy & physiology is going through a paradigm shift , so it's vitally important to ensure that my knowledge in this area is current and up to date.
The role of Trainer and Movement specialist is one of great pride, I am privileged to have daily opportunities to influence the lives of so many people , so with this opportunity comes responsibility on my part to maintain the very highest levels of integrity & knowledge about this subject matter.
When I teach you get an insight into why we're moving away from the traditional Biomechanical approach and increasingly move to the more modern understanding of anatomy which is reflected in the Biotensegrity & Fascial model.
It's through these new concepts we'll be able to apply better strategies to our training & pre/rehabilitation methods whether that be for general populations or athletic performance
Rachel Tudor
Rachel's vision is for everyone to be able to move effortlessly and find joy in the easy motion of their bodies. Her fascination with the body began at a young age as the daughter of a renowned cardiologist. She would spend hours poring over her father's medical and dissection texts, enthralled with the majesty of the human body.
Rachel has 30 years of experience as a movement professional teaching ballet, contemporary Pilates, fascia-focused and interdisciplinary movement.
She is the owner of Tudor Pilates, a fascia and biotensegrity informed studio that has evolved into a movement 'lab' serving a wide range of clients, from those with severe pathologies to those in elite athletics.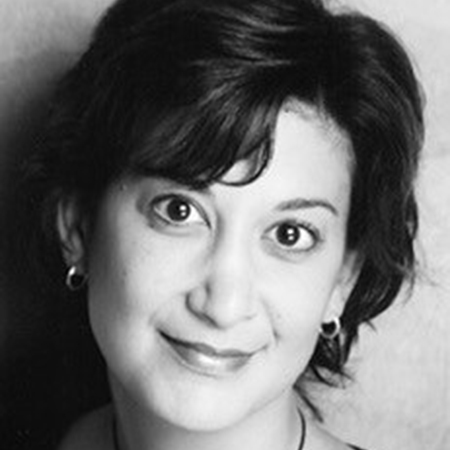 Lisa Babiuk
Lisa is the owner of Soul Fitness Mind Body Studios located in St Albert, Canada offering yoga and movement classes. She is the creator of Integral Movement Systems and offers training to movement professionals to apply biotensegrity principles to their skill set. Her commitment spans over three decades of experience with group training and exercise, personal and individualized training and yoga which includes both a 200 and 300 hour yoga teacher training program. Lisa is also a YACEP provider with Yoga Alliance International Facilitating programs for individual athletes, and teams with a focus on mobility and adaptability both physically and mentally is another facet of Lisa's work giving elite athletes a new perspective of movement in their sport.
Lisa's commitment to human potential in movement has yielded a greater perspective for what is possible.
There are many benefits to joining The Fascia Hub community. We will be continually revising and updating how we can better support our members.  Of course, if you have any ideas or thoughts as to what you would like to see, then we would love to hear from you.    Our membership proposition is continually evolving and changing to ensure that we bring you the best from the world of fascia.  If there is something you would like to learn more about, please do drop us a line and let us know.