Date: Wednesday 23 August
Time: 19.00 UK time. Check your timezone here
Presenter: Sharon Wheeler and Wojciech Cackowski
Title: Sharon Wheeler Interviewed by Wojciech Cackowski about her 'BoneWork'.
Once you have registered, you will receive an email with the zoom link. You will also get a reminder on the day of the webinar, with the link. If you miss the webinar, or want to rewatch it, you can access it in the Members' Area from 72 hours after the event.
Sharon Wheeler, originator of 'BoneWork', originally trained with Dr Ida Rolf.  During her decades of experience as a Structural Integrator, she has developed BoneWork and ScarWork; two modalities that are changing how the body is viewed.
Here Sharon is interviewed by Wojciech Cackowski.  Wojciech is a sports education specialist, the founder of Zoga, and experienced practitioner of Structural Integration, into which practice he incorporates both BoneWork and Sharon Wheeler's ScarWork to great effect. In this interview Sharon and Wojciech discuss the applications of BoneWork, the theory of how it works, and how it was developed. The interview will be followed by a half hour Q & A session with Sharon Wheeler.
Sharon Wheeler
Sharon Wheeler developed Scarwork and Bonework and teaches Continuing Education Classes. She maintains a private practice and a home in Port Orchard in Washington State. She loves dancing zumba, permaculture gardening, rivers, and stories. Unconventional early schooling gave her a taste for the unusual. She found a welcome home in Esalen Institute's diverse educational community teaching Esalen's Massage program. Dr. Ida Rolf trained her in Structural Integration in the summer of 1970. She is certified in Rolf Movement and Advanced Structural Integration. Art and luck in the seventies generated Sharon's two new disciplines: Scarwork,and Bonework. Sharon teaches her new discoveries in Continuing Education Workshops around the world. She has a private practice in Structural Integration in Port Orchard, Washington. Website:
http://www.wheelerfascialwork.com/ceu-courses/scar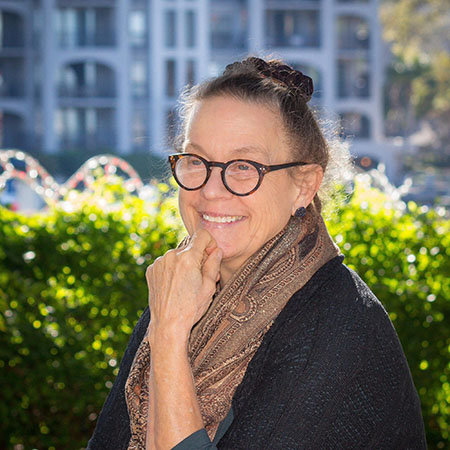 Wojciech Cackowski
Wojtek has been fascinated with movement, sports and bodywork all his life. He finished his degree in sport education and physiotherapy and he is also a board-certified ATSI (formerly KMI) structural integration practitioner. Wojtek has been practicing manual and yoga therapy for five years, combining it with myofascial therapy in the water. Happy father of two children, he lives and practices in Poland in a medical Spa whose idea is built around Anatomy Trains concepts and Anatomy Trains structural integration combined with structural, functional diagnostics, physiotherapy, and manual and movement interventions. His passion is bodywork and holistic approaches to the treatment of musculoskeletal disorders. He brings this passion combined with his excellent knowledge of anatomy and manual therapy technique to the workshops he teaches. He is a founder of Zoga Movement concept.