The recent Nobel award about two novel sensory receptors in the human body marks the increasing research attention directed towards the sensory capacities of the body wide fascial net.  
What can we take from these new insights as manual or movement therapists for our clinical work? How can we instruct our clients to stimulate the remodelling of their collagen and ground substance elements in a science-based and personalized manner? What do we know about how chronic emotional stress, nutrition and different kinds of sports or therapeutic mechanical loading influence different fascial properties?  
In this field it works well to continue learning from a curiosity perspective, being open to humbling surprises and exciting new questions, with a spirit of shared fascination.
A hosted conversation is where you get to spend informal time with top presenters who are interested in a discussion around their chosen topic. Let them know, via the Chat, that you'd like to come on screen and discuss something with them, and you're in with a chance to do just that! Express your opinion via Chat if you prefer; this session is designed to be one of communication rather than a one-way flow.
Robert's conversation will be Tissue or brain response:  How much of our treatment response involves the local tissue, and how often is it more the response of the central nervous system?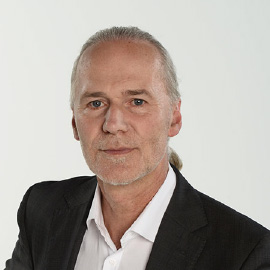 Dr Robert Schleip directs the Fascia Research Project at Ulm University, Germany, and is also Research Director of the European Rolfing Association. He has an MA in psychology and a PhD in human biology. Robert has been a professional bodyworker since 1978 and is a certified Rolfing instructor as well as Feldenkrais teacher, plus author of several books and numerous other publications.
His recent discovery of active contractile properties in fascial tissues was awarded the prestigious Vladimir Janda Award for Musculoskeletal Medicine. Robert's enthusiasm for fascia related academic research served as driving factor behind the 1st Fascia Research Congress (Harvard Medical School, Boston, 2007) as well as the three subsequent international congresses. Besides his research activities he still maintains a private practice as a manual practitioner in Munich, Germany. To read more about Robert Schleip please visit: http://www.somatics.de/en/schleip
To be the first to hear about news and events from The Fascia Hub and BFS updates please join our mailing list